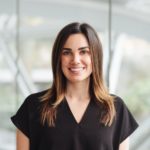 Laurelle La Casse
Realtor®, Broker, Professional Stager
A little about me
After graduating from the University of Washington with a degree in Philosophy and Logic, there was absolutely no way that I thought I would end up in real estate. I have now been in the industry for close to a decade. I am local to Seattle and I grew up between Seattle and Bellingham. There have been several moments that I have considered leaving Seattle but being that I am such an avid hiker and climber, I could not imagine myself anywhere else - we are truly lucky to live in such a beautiful state. With having strong roots both here and in Bellingham, I would consider myself an expert in both markets though I specialize in the greater Seattle area as I am based here.
In terms of real estate, my passion for what I do has only grown throughout the years. I love connecting with people, learning their stories, and guiding them through what can be a very emotional process. I pride myself on transparency, and I act as a strong advocate for my clients every step of the way. It starts with providing them with the information necessary to make educated decisions, and not feel pressured or rushed.
My background is primarily working with buyers and sellers, though I have taken on several roles that extend to commercial real estate allocation, land use, and working with investors and clients to find off-market properties.
My approach is simple - I work for you. I am here to support you in any way that I can to make your experience stress-free, seamless, and top-notch. I would love to connect!