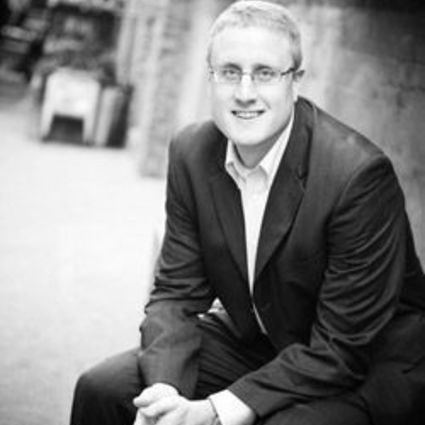 Ken Lyons
Realtor®, Designated Broker
A little about me
and why I love real estate
Hi there-
I'm Ken Lyons, the co-founder and managing broker of Boardwalk Real Estate.
My vision for Boardwalk is not to be the biggest brokerage firm in town, but to be the very best. We aspire to consistently provide the highest level of satisfaction to our clients. In a real estate marketplace that can seem impersonal, almost robotic, we haven't forgotten that purchasing or selling a home are often the biggest financial transactions that people in our community make. It's important to get it done right, and to have the right team looking out for you in the process. That's what we're all about.
Being a smaller firm doesn't mean that we have any less expertise, marketing acumen, experience, or tools to help you achieve your goals:
– We are not merely real estate "order-takers." We are savvy negotiators, real estate marketing experts, and excellent communicators. We care for your goals and needs as if they were our own.
– Our brokers have an impressive and diverse assortment of specialties, from residential real estate, first-time homebuyers, commercial/investment properties, land development, new home construction/marketing, and many more.
– We are members of the Northwest Multiple Listing Service (NWMLS), with access to the latest marketing and legal tools to help you buy or sell your home as quickly as possible.
– We are members of the National Association of Realtors, abiding by the highest ethical standards in the industry.
Finally, we love the Seattle area, with its breathtaking setting, vibrant economy, and diverse community. We believe that helping people find places to live in our town will enhance the already-incredible character of our community, and, in the process, ourselves.
Just a few words about my life and background…
– I have expertise in residential/commercial real estate, property development, land-use/environmental planning and zoning.
– I was born and raised here in Seattle, and graduated from the University of Washington with a BA in Community & Environmental Planning.
– Community building is a passion of mine. I have had some wonderful work experiences in my life, from starting my career at the City of Bellevue as a land use planner, building a coffee shop in Richmond Beach, working on land use/zoning issues for a law firm, to developing hundreds of single-family/multi-family lots in Shoreline, Kenmore, Bothell, Kirkland, Woodinville, and more.
– I'm happily married to an amazing lady, and have the honor of raising five children with her in our Lake Forest Park home!